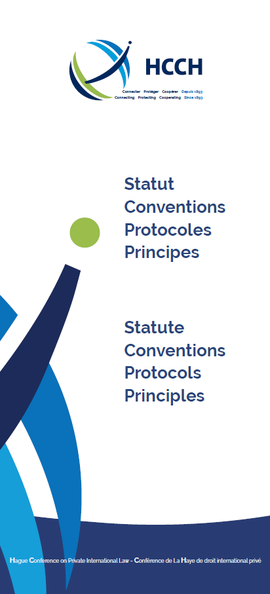 This bilingual volume contains a selection of instruments that have entered into force under the auspices of the HCCH. It also includes two new instruments which have been adopted since the release of the last edition in 2009: the 2015 Principles on Choice of Law in International Commercial Contracts - the first normative soft-law instrument developed and approved by the Organisation - and the Convention of 2 July 2019 on the Recognition and Enforcement of Foreign Judgments in Civil or Commercial Matters.

However, the addition of these two is not the only difference between this new edition and the previous versions. The Collection is lighter, featuring only those HCCH instruments that are successful and active or otherwise represent a significant contribution to the development of private international law. And, for the first time, we have included a Guide to the Collection.

The texts of the Conventions and Protocols not reproduced in this Edition are available on the HCCH website.
Price: € 35.00
ISBN 978-94-90265-92-2
An order form is available here.