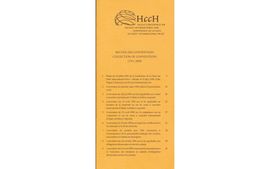 Collection of Conventions (1951-2009)
This bilingual volume comprises the authentic texts of all the Conventions adopted between 1951 and 2009. The texts of the Conventions adopted before 1951 are not included in this volume but are available on this website.
Price: € 30.00
ISBN 978-90-5095-873-8
An order form is available here.