Fourth Meeting of the International Transfer of Maintenance Funds Experts' Group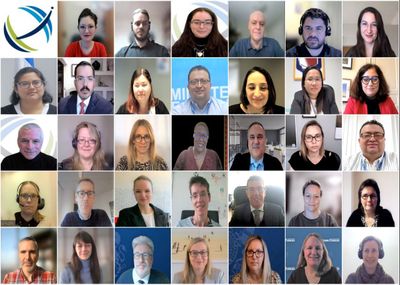 From 13 to 15 February 2023, the International Transfer of Maintenance Funds Experts' Group (ITMFEG) met for the fourth time. The meeting, held online, was attended by 60 experts, representing 24 HCCH Members, one Observer as well as members of the Permanent Bureau.
Pursuant to its mandate, the EG continued its work discussing good practices in relation to the cross-border transfer of maintenance payments, with a view to identifying solutions that are cost-effective, transparent, prompt, efficient and accessible. In particular, it was noted that great progress is being made regarding the elimination of the use of cheques.
The EG also noted the excellent progress made in the area of electronic payment transmission, including the successful launch of the USA OCSE Central Authority Payment (CAP) service. Similar advances also took place in New Zealand.
The EG welcomed the solutions by a number of States to increase transparency and reduce costs related to transfers and currency conversion, as well as the efforts made by a number of Central Authorities to eliminate all costs borne by the parties. The EG underlined the benefits of monitoring payments and noted that this can also be accomplished through iSupport.
An aide-mémoire summarising the discussions, unanimously endorsed by the EG, can be found here. More information on the 2007 Child Support Convention and 2007 Maintenance Obligations Protocol is available on the Child Support Section of the HCCH website.
---