Meeting of the Special Commission on the Practical Operation of the Apostille Convention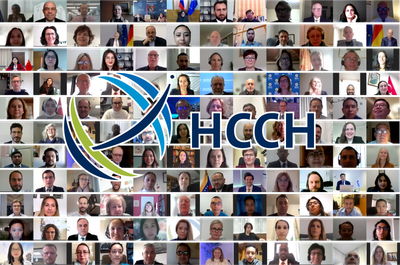 From 5 to 8 October 2021, the Special Commission on the practical operation of the Apostille Convention met via videoconference. The meeting was attended by over 350 delegates, representing HCCH Members, non‑Member Contracting Parties, and Observers from non‑Member States, intergovernmental and international non‑governmental organisations, as well as members of the Permanent Bureau.
The first day of the Special Commission meeting coincided with the 60th anniversary of the Apostille Convention, and was celebrated with a ceremony during which Indonesia deposited its instrument of accession, becoming the 121st Contracting Party to the Convention.
In the sessions that followed throughout the week, the Special Commission considered the scope and operation of the Convention, including the electronic Apostille Programme (e-APP). Delegates discussed matters relating to the COVID‑19 pandemic, plans for the second edition of the Apostille Handbook, and the outcomes of the Experts Group on the e-APP and New Technologies. The Special Commission also took the opportunity to restate a number of Conclusions & Recommendations from its previous meetings, emphasising their continuing relevance for the contemporary operation of the Convention.
The Conclusions & Recommendations adopted by the Special Commission are available here.
---