Indonesia accedes to the Apostille Convention on its 60th Anniversary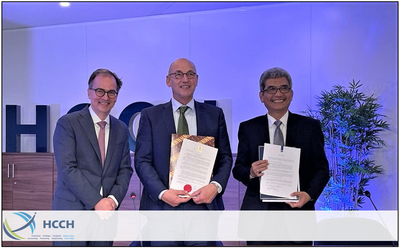 Today, 5 October 2021, the Republic of Indonesia deposited its instrument of accession to the Convention of 5 October 1961 Abolishing the Requirement of Legalisation for Foreign Public Documents (Apostille Convention).
The ceremony was held on the occasion of the 60th Anniversary of the Convention as part of the Fifth Meeting of the Special Commission on the practical operation of the Apostille Convention. Indonesia was represented by Mr Freddy M. Panggabean, Deputy Chief of Mission, and Ms Cecillia A. Toumahu, First Secretary (Political Affairs) of the Embassy of Indonesia. The depositary was represented by Mr Jules van Eijndhoven, Head of the Treaties Division, and Mr Rieks Boekholt, Legal Officer, and the Permanent Bureau of the HCCH was represented by Dr Christophe Bernasconi, Secretary General, Mr Brody Warren, Senior Legal Officer, and Ms Nicole Sims, Legal Officer.
During the ceremony, Minister Yasonna H. Laoly, Minister of Law and Human Rights of the Republic of Indonesia addressed the Special Commission via videoconference from Jakarta. He emphasised the importance of the Convention and affirmed Indonesia's commitment to engaging with the work of the HCCH.

With the accession of Indonesia, the Apostille Convention now has 121 Contracting Parties. It will enter into force for Indonesia on 4 June 2022. More information on the Convention is available on the Apostille Section of the HCCH website.
Indonesia is not yet a Member of the HCCH and the Apostille Convention is the first HCCH Convention or instrument that it has joined. Indonesia has therefore become the 156th Party connected to the work of the HCCH, further enhancing the universality of the Organisation.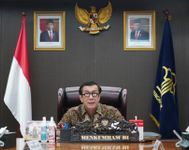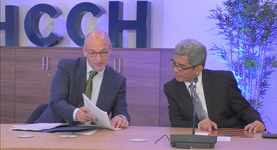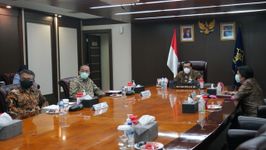 ---