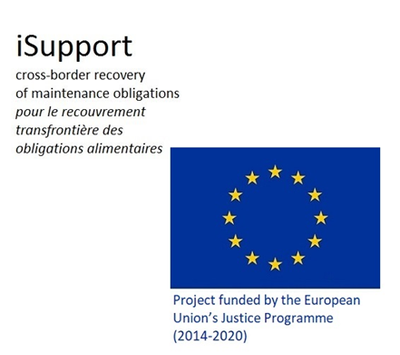 The Permanent Bureau of the HCCH is pleased to announce a new successful EU Action Grant application for iSupport. This new project will be called iSupport ISD (Information, Statistics and Design), as it will aim to provide better information for parties and caseworkers, facilitate the production of statistics for Central Authorities and modernise the design of the software.
iSupport is an electronic case management and secure communication system for the cross-border recovery of maintenance obligations under the EU 2009 Maintenance Regulation, the 2007 HCCH Child Support Convention and the UN 1956 Convention on the Recovery Abroad of Maintenance.
The proposal was submitted in June 2019, with the support of the following States: Austria, Belgium, France, Germany, the Netherlands, Portugal and Switzerland. These States participated in the preparation of the application and generously offered contributions.
iSupport continues to be supported by more than 15 States and organisations. In the short term, Brazil, France, Germany and Norway are working on its implementation (Portugal has been using iSupport since October 2016).
All relevant documentation relating to iSupport is available on the iSupport section of the HCCH website. For further information, please contact iSupport@hcch.net.
The contents of this webpage are the sole responsibility of the Permanent Bureau of the HCCH and can in no way be taken to reflect the views of the European Commission. The European Commission does not accept any responsibility for use that may be made of the information it contains.
---