iSupport - Third successful EU Action Grant Application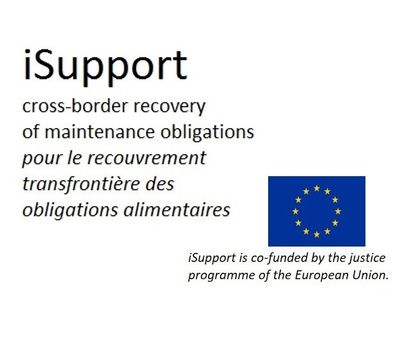 The Permanent Bureau of the Hague Conference on Private International Law is pleased to announce a third successful EU Action grant Application for iSupport. This new project will be called iSupport PM (Promotion and Maintenance), as it will aim at enlarging the number of participating jurisdictions and provide for the continued operation of iSupport.
iSupport is an electronic case management and secure communication system for the cross-border recovery of maintenance obligations under the EU 2009 Maintenance Regulation and the 2007 Hague Child Support Convention.
The proposal was submitted in September 2017, with the support of the following States and organisations: Austria, Brazil, the Czech Republic, Estonia, Finland, France, Germany, Greece, Hungary, the Netherlands (ministry of justice and LBIO), Norway, Portugal, Switzerland, Slovakia, the United States of America (state of California and federal Office of Child Support Enforcement), the Aristotle University of Thessaloniki and Lipman Karas. These States and organisations participated in the preparation of the application and generously offered contributions.
iSupport is being used by the state of California, in a piloting capacity, and Portugal since 2016. Five further States from Europe and Latin America are expected to join soon and start using iSupport.
All relevant documentation relating to the iSupport project is available on the iSupport section of the Hague Conference website. For further information, please contact iSupport@hcch.nl.
The contents of this webpage are the sole responsibility of the Permanent Bureau of the Hague Conference on Private International Law and can in no way be taken to reflect the views of the European Commission. The European Commission does not accept any responsibility for use that may be made of the information it contains.
---