Several States join Hague Conventions during Council on general affairs and policy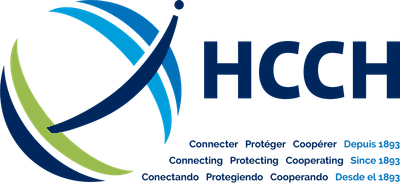 PRESS RELEASE
During the Hague Conference on Private International Law's annual meeting of its Council on General Affairs and Policy (5-7 April 2011), the European Union, Norway, Andorra and Costa Rica will each join one or more of the Hague Conventions.
On behalf of the European Union, the Hungarian Deputy Prime Minister and Minister of Justice & Public Administration, H.E. Dr. Tibor Navracsics, will sign the Convention of 23 November 2007 on the International Recovery of Child Support and Other Forms of Family Maintenance. This EU signature constitutes a preliminary endorsement of the Convention. Next year the EU will formally become a Party to this Convention, thus binding its Member States.
The same 2007 Hague Convention will then be ratified by Norway. On behalf of her Country, H.E. Mrs Eva Bugge, Ambassador of Norway, will deposit the instrument of ratification of the Convention. Norway will thereby become the first Contracting State to the Convention.
Next, the Ambassador of Andorra, H.E. Mrs Imma Tor Faus will deposit the instrument of accession to both the Convention of 2 October 1973 on the Recognition and Enforcement of Decisions Relating to Maintenance Obligations and the Convention of 25 October 1980 on the Civil Aspects of International Child Abduction. Andorra will thereby become the 23rd Party to the former Convention and the 85th Contracting State to the Child Abduction Convention.
Finally, the Ambassador of Costa Rica, H.E. Mr Jorge Urbina Ortega, will deposit the instrument of accession to the Convention of 5 October 1961 Abolishing the Requirement of Legalisation for Foreign Public Documents ("Apostille Convention"). As a result, Costa Rica will then be the 100th State Party to this Convention. This is an important an exciting milestone for the Apostille Convention, which currently has the greatest number of Contracting States of any Convention drawn up by the Hague Conference on Private International Law.
---