Hague Conventions enter into force for Kyrgyzstan and Serbia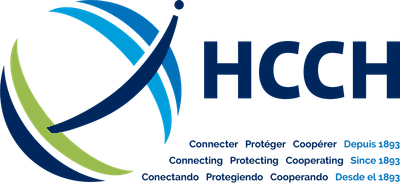 Today, 1 November 2016, the 1993 Intercountry Adoption Convention entered into force for Kyrgyzstan, and the 1996 Child Protection Convention entered into force for Serbia.

1993 Intercountry Adoption Convention - Kyrgyzstan
The Hague Convention of 29 May 1993 on Protection of Children and Co-operation in Respect of Intercountry Adoption (1993 Intercountry Adoption Convention) entered into force for Kyrgyzstan on 1 November 2016. Having acceded to the Convention on 25 July 2016, Kyrgyzstan became the 97th Contracting State, which now counts 98 Contracting States.

Kyrgyzstan is not yet a Member of the HCCH but a party to two other Hague Conventions, namely the Hague Convention of 1 March 1954 on civil procedure, and the Hague Convention of 5 October 1961 Abolishing the Requirement of Legalisation for Foreign Public Documents.
1996 Child Protection Convention – Serbia
The Hague Convention of 19 October 1996 on Jurisdiction, Applicable Law, Recognition, Enforcement and Co-operation in Respect of Parental Responsibility and Measures for the Protection of Children entered into force for Serbia on 1 November 2016. Having acceded to the Convention on 15 January 2016, Serbia became the 43rd Contracting State to the Convention, which now counts 45 Contracting States.

Serbia has been a Member of the Hague Conference since 26 April 2001 and is now a party to a total of 12 Hague Conventions.

More information is available on the Protection of Children Section of the Hague Conference website, at the following link: <https://www.hcch.net/en/instruments/conventions/full-text/?cid=70>. The details of the Central Authority designated by Serbia under the Hague Child Protection Convention can be found here: <https://www.hcch.net/en/states/authorities/details3/?aid=1048>.
---