2005 Choice of Court Convention: Explanatory Report now available in all official EU languages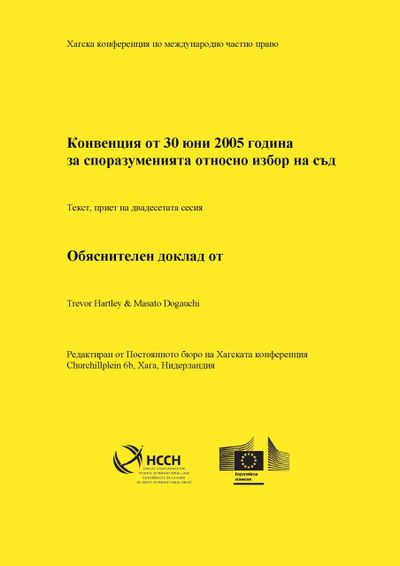 The Explanatory Report on the Convention of 30 June 2005 on Choice of Court Agreements, prepared by Trevor Hartley and Masato Dogauchi, is now available in all official languages of the European Union. The Explanatory Report was already available in English, French, Spanish and German and is now available in 19 other languages thanks to the generous support of the European Commission Directorate-General for Justice and Consumers.
The Explanatory Report was prepared in English and French, which are the official languages of the Hague Conference. The Spanish translation was provided by the Ministry of Foreign Affairs of Spain, and the German translation of the Explanatory Report was jointly prepared by the Austrian, German and Swiss authorities.
Click here to download an electronic copy of the Explanatory Report.
---