100 Judges now Members of the International Hague Network of Judges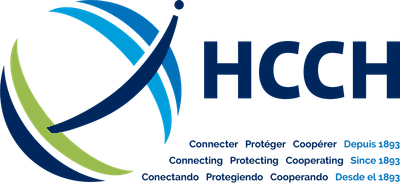 The International Hague Network of Judges (IHNJ) attracted nine new judicial designations in recent months, growing from 91 to 100 judges worldwide. A total of 73 States have now officially designated a judge to the IHNJ. New States designating to the network include Antigua and Barbuda, Commonwealth of Dominica, Grenada, Japan, Kazakhstan, Latvia, Portugal, Republic of Korea, Saint Kitts and Nevis, Saint Lucia, Saint Vincent and the Grenadines, Sri Lanka, and Turkey. The HCCH Asia Pacific Regional Office in Hong Kong, established in 2012, has already made an important contribution to the further growth of the IHNJ within the Asian Pacific region.
The IHNJ began 17 years ago with judges from China (Hong Kong SAR), New Zealand, the United Kingdom (England and Wales), and the United States of America.
The creation of the IHNJ specialising in family matters was first proposed at the 1998 De Ruwenberg Seminar for Judges on the international protection of children. It was recommended that the relevant authorities (e.g., court presidents or other officials as is appropriate within the different legal cultures) in various jurisdictions designate one or more members of the judiciary to act as a channel of communication and liaison with their national Central Authorities, with other judges within their jurisdictions and with judges in other Contracting States, in respect, at least initially, of issues relevant to the Hague Convention of 25 October 1980 on the Civil Aspects of International Child Abduction. It is now recognised that there is a broad range of international instruments, both regional and multilateral, in relation to which direct judicial communications can play a role beyond the 1980 Hague Convention.
---