Available Now: Spanish version of Accreditation and Adoption Accredited Bodies: General Principles and Guide to Good Practice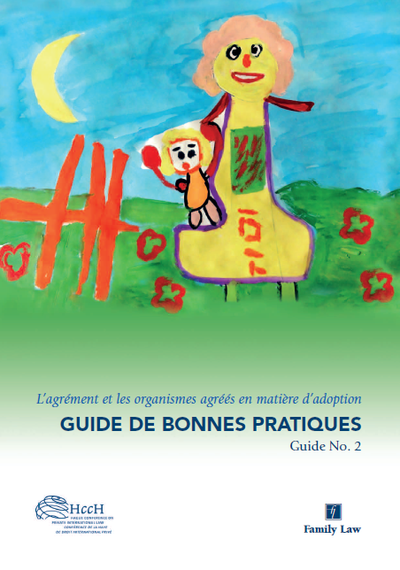 Guide No 2 under the Hague Convention of 29 May 1993 on Protection of Children and Co-operation in Respect of Intercountry Adoption
The Hague Conference on Private International Law is pleased to announce the recent publication of the final, revised Spanish version of the Guide to Good Practice No 2: Accreditation and Adoption Accredited Bodies: General Principles and Guide to Good Practice.
This Guide to Good Practice was developed by the Permanent Bureau with the help of many experts and in consultation with States Parties to the 1993 Hague Convention and their Central Authorities. The Guide carries the endorsement of the Special Commission which reviews the practical operation of the Convention. This second Guide under the 1993 Hague Convention emphasises that the principles and obligations of the Convention apply to all actors in Convention intercountry adoptions, clarifies the Convention obligations and standards for the establishment and operation of accredited bodies, encourages acceptance of higher standards than the minimum standards of the Convention, identifies good practices to implement those obligations and standards, and proposes a set of model accreditation criteria to assist Contracting States in achieving greater consistency in the professional standards and practices of their accredited bodies.
The final, revised Spanish version is available on this website under "Intercountry Adoption Section" and "Guides to Good Practice" or through the hyperlink in the first paragraph.
---