States strengthen co-operation on international child support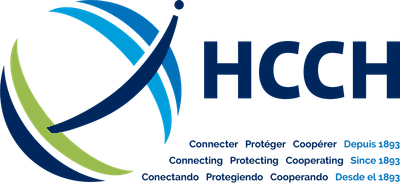 Press release
Representatives from over 50 States and the European Community have agreed on a number of practical measures and principles to promote and implement a new Convention on the recovery of international child support.
The Special Commission of States, which concluded in The Hague today, heard that the European Community, as well as a number of States such as the United States of America, were actively working towards ratifying the Hague Convention on the International Recovery of Child Support and Other Forms of Family Maintenance. The Convention was developed by the Hague Conference on Private International Law to overcome many of the obstacles to recovering support owed where members of one family are located in different States.
"We were pleased to hear of the progress made by so many States towards to ratifying the Convention", said William Duncan, Deputy Secretary General of the Hague Conference. "This is great news for the millions of children worldwide and their carers – usually mothers – who need to access the financial support to which they are entitled."
The Special Commission also endorsed a number of practical tools to assist implementation of the Convention, such as a handbook for case workers, profiles of States parties and the development of an implementation checklist.
"The Convention creates quick, accessible and cost efficient procedures for States to co-operate on the recognition and enforcement of child support decisions and information sharing", the Deputy Secretary General said. "By agreeing to use these kinds of tools, States will immediately benefit from the advantages of the Convention."
The Special Commission also discussed the increased role of information technology in managing international child support payments. States have embraced the use of IT solutions which will speed up transactions and enhance the operation of the Convention.
The Convention was concluded in 2007 and is yet to enter into force; it has been signed by the United States of America.
This Convention, together with other Hague Children's Conventions, such as those on International Child Abduction (1980), Intercountry Adoption (1993) and International Child Protection (1996), provides a practical framework for the implementation of the basic rights enshrined in the UN Convention on the Rights of the Child.

---