Guide to Good Practice Child Abduction Convention: Part VI - Article 13(1)(b)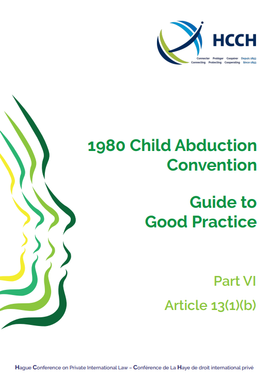 The English and French versions of the Guide were produced by the Hague Conference on Private International Law.
An unofficial, unrevised Spanish translation is provided by the Regional Office for Latin America and the Caribbean (ROLAC) of the Permanent Bureau of the HCCH.
A Portuguese translation is provided by the Directorate-General for Justice Policy of the Ministry of Justice of Portugal.
English
ISBN: 978-94-90265-93-9
€20.00
French
ISBN: 978-94-90265-94-6
€20.00
An electronic copy of this publication is available for download in:
English | French | Spanish | Portuguese
The Catalogue of HCCH publications and order form are available here.
Conventions (incl. Protocols and Principles)