CGAP 2023 – Appointment of HCCH Secretary General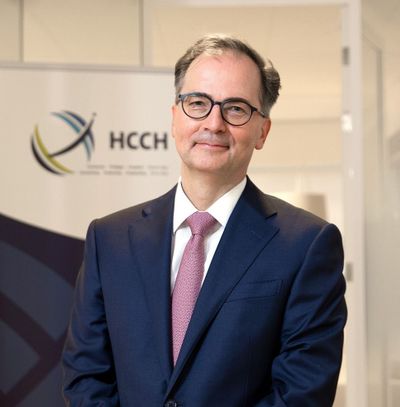 The Council on General Affairs and Policy (CGAP) has decided to recommend Dr Christophe Bernasconi to the Netherlands Standing Government Committee on Private International Law for the position of Secretary General. The Members of the HCCH warmly congratulated Dr Bernasconi on his recommendation for reappointment.
Following the meeting, the Chair of CGAP will advise the Netherlands Standing Government Committee of CGAP's recommendation. The Standing Government Committee will present the selected candidate to the Dutch Government according to Article 5(1) of the HCCH Statute. Dr Bernasconi will be appointed by the Government of the Kingdom of the Netherlands with a view to commencing his third term as Secretary General on 1 July 2023.
Dr Bernasconi first joined the HCCH in 1997 as Secretary, became First Secretary in 2000 and then Deputy Secretary General in 2011. In 2013, he was appointed Secretary General of the HCCH for a term of five years, and was reappointed for a further term of five years in 2018.
---