Meeting of the Administrative Cooperation Working Group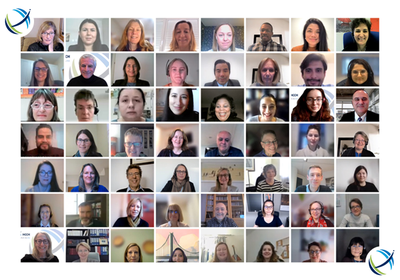 The Administrative Cooperation Working Group (ACWG) on the 2007 Child Support Convention met on 6 and 7 December 2021 via videoconference. The meeting was attended by 55 experts representing 20 Member States, one Member Regional Economic Integration Organisation and one Observer, as well as by members of the Permanent Bureau (PB) of the HCCH.
As recommended by the Twenty-First Session of the HCCH and pursuant to the subsequent mandate of the Council on General Affairs and Policy, the ACWG continued its work as a forum for discussion of issues pertaining to administrative cooperation. This meeting of the ACWG discussed in particular the collection of statistics under the 2007 Child Support Convention.
During the meeting, the ACWG completed the development of a "standard report" as well as of a "voluntary / optional report". Work on these reports was initiated by the PB in April 2020, with the assistance of the ACWG in December 2020 and May 2021. To support this work, a sub-Working Group met in October-November 2021 to "focus on clearly defining data elements". The reports developed by the ACWG will be distributed to Members for comments before the end of January 2022.
More information on the 2007 Child Support Convention, its Protocol, and iSupport is available on the Child Support Section of the HCCH website.
---