HCCH-WIPO Questionnaire on PIL issues in IP dealings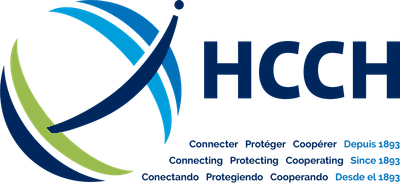 The Secretariats of the Hague Conference on Private International Law (HCCH) and the World Intellectual Property Organization (WIPO), in consultation with a selected number of experts, have developed a Questionnaire to identify actual and practical private international law (PIL) issues in intellectual property (IP) disputes. This includes establishing a court's jurisdiction, determining and applying the applicable law, recognising or enforcing foreign IP-related judgments, and where relevant, administrative and judicial cooperation. The Questionnaire is limited to IP disputes before courts only.
The Questionnaire is open for consultation to a wide audience, including Member States of both Organisations, other intergovernmental organisations, non-governmental organisations, practitioners, in-house counsel, academics and other private individuals.
Responses will be received up until 30 June 2021, after which they will be compiled and analysed, with the results to be submitted to the HCCH's Council on General Affairs and Policy (CGAP) ahead of its 2022 meeting. The related findings will assist it in determining future work of the HCCH in the area of IP and PIL.
The Questionnaire represents the latest initiative of the HCCH and WIPO in the context of their continuing exploration of the intersection of PIL and IP. WIPO has for long worked to raise awareness of the issues arising in the intersection between IP and PIL, including through an empirical study of 56 cases dealing with cross-border online IP infringement. The HCCH has similarly dealt with this intersection in various of its instruments and projects, such as the HCCH Convention of 30 June 2005 on Choice of Court Agreements and the HCCH Principles on Choice of Law in International Commercial Contracts (adopted on 19 March 2015).
More recently, in 2019, the HCCH and WIPO Secretariats jointly published When Private International Law Meets Intellectual Property Law – A Guide for Judges, written by A. Bennett and S. Granata. The Guide, which is available in the six United Nations languages and aims to raise awareness of the interplay of PIL and IP within the legal society, provides judges and practitioners with an overview on how PIL issues may apply in cross-border IP cases.
---