Council on General Affairs and Policy – Conclusions & Decisions now available!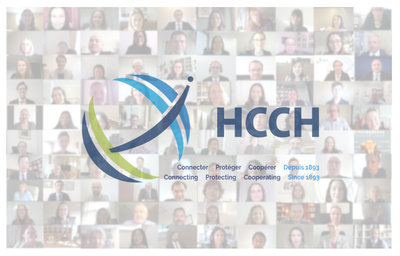 The Council on General Affairs and Policy (CGAP) of the HCCH met online from 1 to 5 March 2021, with over 350 participants. The Conclusions & Decisions adopted by CGAP are now available in English and French.
In terms of normative work, CGAP approved the continuation of both the Jurisdiction Project and Parentage Surrogacy Project; further work on a Practical Guide on access to justice for international tourists and visitors, including online dispute resolution mechanisms; and the continuation of work on the draft Practical Guide on cross-border recognition and enforcement of agreements reached in the course of family matters involving children. CGAP also endorsed further exploratory work on the private international law implications of the digital economy. Across several projects, CGAP welcomed the continuing cooperation with UNCITRAL, UNIDROIT, and WIPO, including with respect to work in the areas of insolvency proceedings and intellectual property.
In relation to post-Convention services and assistance, CGAP noted the preparatory work conducted ahead of upcoming meetings of the Special Commissions on the practical operation of various HCCH Conventions. Considering the exceptional circumstances associated with the COVID-19 pandemic, CGAP agreed to holding the next meeting of the Special Commission on the practical operation of the Apostille Convention, scheduled for October 2021, in an online format. The circumstances of the pandemic also led to the postponement of other Special Commission meetings, including on the practical operation of the 2007 Child Support Convention (and its Protocol), the 1993 Adoption Convention, and the 2000 Protection of Adults Convention.
From a good governance perspective, CGAP noted the progress made on implementing the Organisation's Strategic Plan 2019-2022, with reference to a number of initiatives aimed at the further strategic development of the HCCH, ahead of the 2022 meeting of CGAP.
---