Publication of the 2020 Annual Report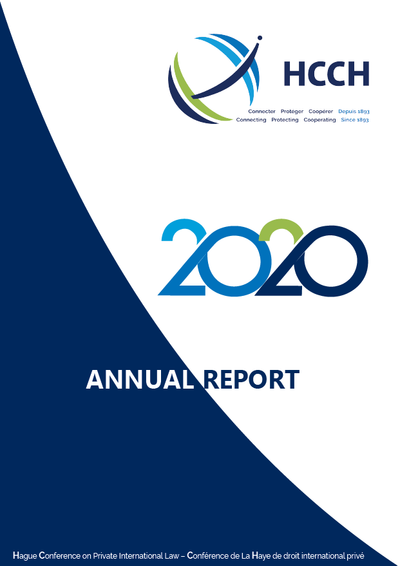 The Permanent Bureau of the HCCH is pleased to announce the publication of the 2020 Annual Report.
In a year of unprecedented challenges, the importance of private international law as the guiding star in an increasingly complex, interconnected world was as clear as ever. Throughout the year, the HCCH continued to explore areas for new legislative work and to promote the effective operation of its Conventions, successfully convening the meetings of three Experts' Groups and two Working Groups via videoconference. It also celebrated the first anniversary of the 2019 Judgments Convention with the publication of the Explanatory Report on the Convention, another step towards effective global access to justice.
In parallel with these and many other developments, the HCCH network continued to expand. We welcomed three new Members in 2020, the Dominican Republic, Uzbekistan, and Nicaragua; they were followed by Namibia in early 2021. HCCH Conventions continued to attract international interest, with 13 new signatures, accessions, or ratifications in 2020, with a 14th continuing this promising trend in January 2021.
Presenting the Annual Report at the opening session of the 2021 Council on General Affairs and Policy, Secretary General Christophe Bernasconi said: "2020 was a year unlike any other, and this publication reflects the unique challenges and accomplishments of the HCCH during this time. It also shows the adaptability and resilience of the Organisation."
Paper copies of the 2020 Annual Report can be ordered here.
---