Conclusions of the meeting of the Applicable Law Working Group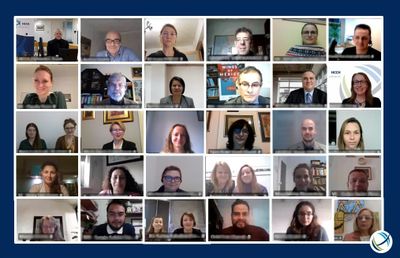 From 22 to 27 January 2021, the Applicable Law Working Group (ALWG) on the Protocol of 23 November 2007 on the Law Applicable to Maintenance Obligations (Maintenance Obligations Protocol) met via videoconference. The meeting was attended by 34 participants representing 16 Members, and by members of the Permanent Bureau.
Pursuant to the 2020 mandate of the Council on General Affairs and Policy, the ALWG resumed work to explore applicable law issues in anticipation of the first meeting of the Special Commission on the practical operation of the 2007 Child Support Convention and Maintenance Obligations Protocol, currently scheduled to be held in 2021.
The ALWG provided guidance in relation to issues of applicable law arising from certain family relationships, the law applicable to preliminary / incidental questions, as well as the interpretation and scope of certain articles of the Protocol. Experts also discussed and clarified the meaning of several terms under the Protocol. The Conclusions & Recommendations summarising the outcomes of the meeting are available here.
More information on the Convention, Protocol, and the iSupport project is available on the Child Support Section of the HCCH website.
---