Meeting of the Administrative Cooperation Working Group on the Child Support Convention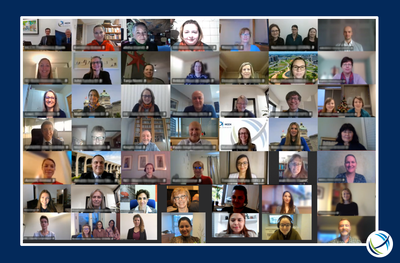 From 14 to 17 December 2020, the Administrative Cooperation Working Group (ACWG) on the Convention of 23 November 2007 on the International Recovery of Child Support and Other Forms of Family Maintenance (2007 Child Support Convention) met via videoconference. The meeting was attended by 60 participants representing 20 Members, one Observer, and members of the Permanent Bureau.
As recommended by the Twenty-First Session of the HCCH and pursuant to the subsequent mandate of the Council on General Affairs and Policy, the ACWG continued its work as a forum for discussion of issues of administrative cooperation. This meeting was convened to explore matters in anticipation of the first meeting of the Special Commission on the practical operation of the Child Support Convention and Protocol to be held in 2021. The ACWG provided guidance in relation to the development of a standard statistical report under the Child Support Convention, including the use of the iSupport case management system, and other matters such as recommended forms and country profiles.
An aide-mémoire summarising the outcomes of the meeting is available here. The ACWG is expected to continue its work with another meeting in the first half of 2021.
More information on the Convention, Protocol, and the iSupport project is available on the Child Support Section of the HCCH website.
---