HCCH-WIPO Guide now available in Arabic, Chinese, Russian, and Spanish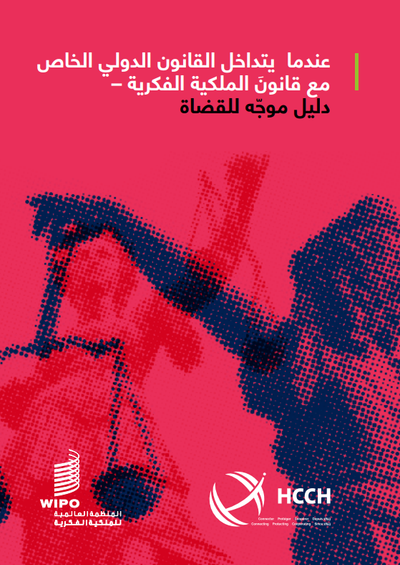 The Permanent Bureau is pleased to announce that the Guide entitled "When Private International Law Meets Intellectual Property – A Guide for Judges", co-authored by Annabelle Bennett (Australia) and Sam Granata (Belgium), with the co-ordination of the Secretariats of the World Intellectual Property Organization (WIPO) and the HCCH, is now available in Arabic, Chinese, Russian, and Spanish. The Guide was already available in the two official languages of the HCCH, English and French.
The Guide, which is a joint product of the two organisations, addresses the intersection of private international law and intellectual property, and is intended as a practical means of supporting the work of judges and lawyers around the world. It should be noted that the Guide does not intend to offer an exhaustive treatment of the law in all areas, but rather elucidates the operation of private international law in intellectual property matters with illustrative references to selected international and regional instruments and national laws.
All language versions of the Guide are available for download on the Publications page of the HCCH website.
---