Fourth meeting of the Experts' Group on Jurisdiction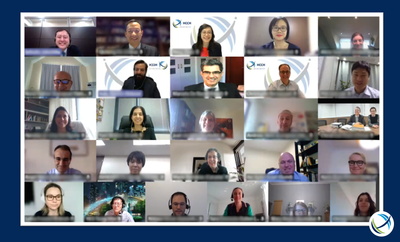 From 16 to 19 November 2020, the Experts' Group on Jurisdiction met for the fourth time. The meeting was held via videoconference and was attended by 41 experts representing 17 States, one Regional Economic Integration Organisation, two Observers, and members of the Permanent Bureau.
The Group was mandated by the Council on General Affairs and Policy (CGAP) to discuss matters relating to jurisdiction, with a view to developing an additional instrument in this regard. The Group discussed the basic elements to be included in such a possible future instrument, both in the context of direct jurisdiction and parallel proceedings, as well as the inclusion of cooperation / coordination mechanisms.
The Experts' Group will meet again in February 2021 to discuss policy considerations on the desirability, necessity and feasibility of a new instrument. It will then submit conclusions and recommendations to CGAP, which will meet in March 2021. More information on the Jurisdiction Project is available on the Jurisdiction Section of the HCCH website.
---