Apostille Handbook now available in German, Portuguese and Russian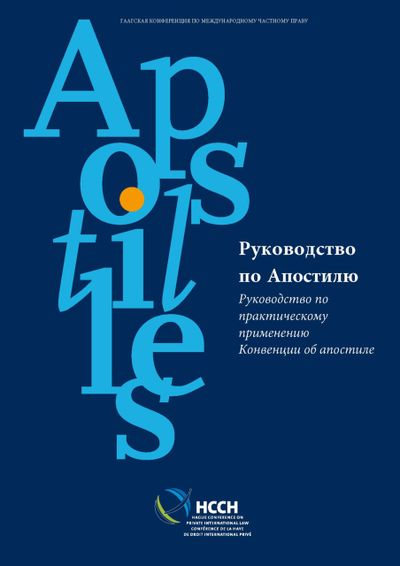 German, Portuguese and Russian language versions of the Apostille Handbook (2013) are now available.
The German version was provided by the German Federal Ministry of Justice and Consumer Protection (in consultation with the Swiss Federal Office of Justice and the Austrian Federal Ministry of Justice), the Portuguese version by the Attorney General of the Portuguese Republic, and the Russian version by the Ministry of Justice of the Russian Federation.
The Apostille Handbook was originally published in the official languages of the Hague Conference, English and French and is also available in Greek, Spanish, and Vietnamese. These translations were kindly provided by, respectively, the Ministry of Interior and Administrative Reconstruction of the Hellenic Republic, the Ministry of External Relations of Republic of Peru (revised by the Permanent Bureau) and the Ministry of Foreign Affairs of the Socialist Republic of Viet Nam with the support of the EU-Viet Nam Strategic Dialogue Facility (European Union).
The Permanent Bureau is most grateful to all those who made these translations possible.
All translations of the Apostille Handbook are available here. Additional information and documentation relating to the Apostille Convention more broadly are available on the Apostille Section.
---