Available now: Explanatory Report on the Adults Convention in official languages of the EU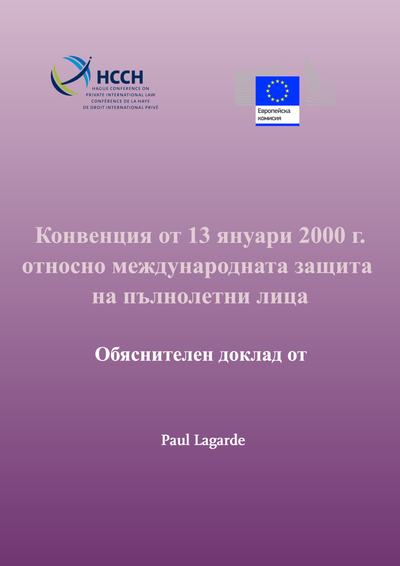 The revised edition of the Explanatory Report on the Hague Convention of 13 January 2000 on the International Protection of Adults, prepared by Paul Lagarde in January 2000 and published in August 2017 in both English and French, is now available in all official languages of the European Union, with the exception of German. The European Commission (DG Justice) generously provided the translations into all languages except Spanish and German. The Government of Spain provided the Spanish translation, which is now also available. The Austrian, German and Swiss Governments are in the process of co-ordinating a common German translation, which will be published on the website of the HCCH in the near future.
As was announced at the time of its publication, this revised edition replaces the previous edition of the Explanatory Report, including the one contained in the offprint of the Proceedings of the Special Commission with a diplomatic character (1999).
In addition to the correction of a few typographical errors, the revised edition includes in particular a modification to paragraph 146 made by the Rapporteur, Professor Paul Lagarde, which now expressly clarifies that confirmation of a power of representation by a competent authority may constitute a measure of protection under the Convention. This question was discussed during the negotiations of the Adults Convention; since then, various authorities and experts have contacted the Permanent Bureau to ask for clarification of this matter. The revised edition provides the desired clarification.
Click here to download an electronic copy of the Explanatory Report. Paper copies can be ordered from the Permanent Bureau at a cost of € 18 per copy, plus shipping costs and a handling fee. See the Catalogue of Hague Conference publications for details on how to order.
---