HCCH Asia Pacific Week 2017 held in Seoul, Republic of Korea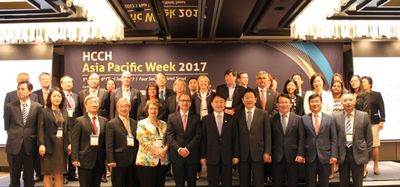 The HCCH Asia Pacific Week 2017 (Symposium) was successfully held in Seoul, Republic of Korea, from 3 to 6 July 2017. The Symposium, which was co-hosted by the Hague Conference on Private International Law (HCCH) and the Korean Ministry of Justice, the Korean Judicial Research and Training Institute, the Korean Ministry of Foreign Affairs, the Korean Private International Law Association, the Korean Bar Association and the Korea Legislation Institute, and sponsored by the Korea Internet and Security Agency, was attended by over 250 participants, including government officials, judges, legal practitioners, academics and other experts from over 20 jurisdictions of both the Asia Pacific Region and other jurisdictions outside the Region.
The Symposium was organised to commemorate the 20th anniversary of the Republic of Korea's membership of the HCCH. The programme and the proceedings (Part 1 and Part 2) of the Symposium are available via the official Symposium website < www.hcchapweek2017.or.kr >.
During the Symposium, participants were also informed that Mr Frank Poon, former Solicitor General of Hong Kong SAR, will take up the function of the Representative of the Regional Office for Asia and the Pacific in Hong Kong as of 1 August 2017, and will continue the outstanding work carried out by Mr Anselmo Reyes in raising the visibility and profile of the HCCH in the Asia Pacific Region.
The HCCH also concluded a Memorandum of Understanding with the Korean National Court Administration as well as Co-operation Agreements with Chung-Ang University and Seoul National University.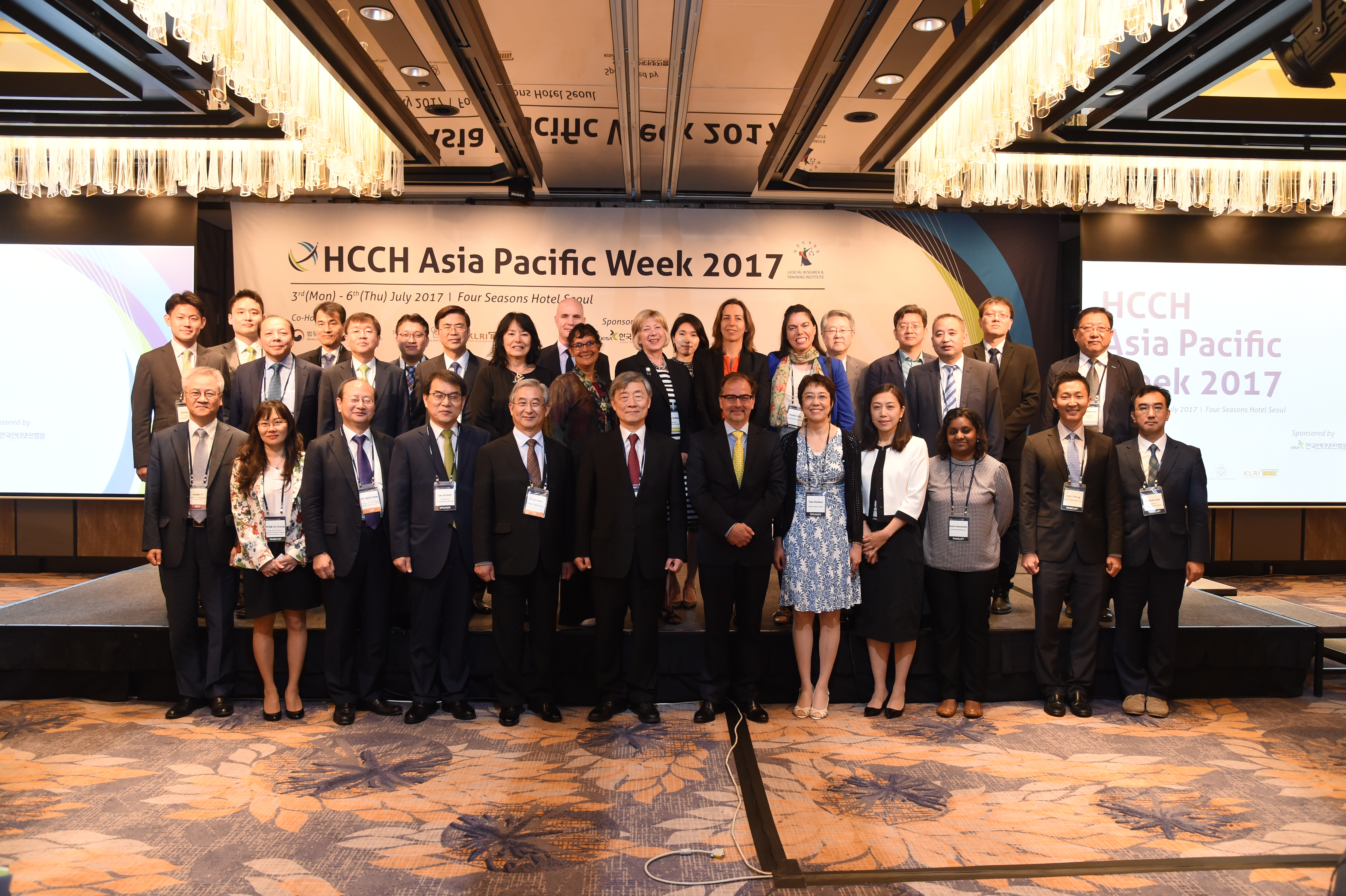 ---