News concerning the Parentage / Surrogacy Project of the Hague Conference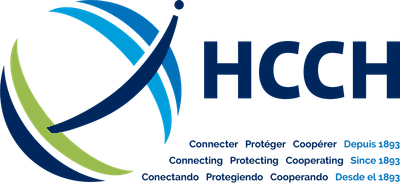 Have your say:
a call for responses to Questionnaires Nos 3 and 4 on Parentage / Surrogacy
The Permanent Bureau of the Hague Conference on Private International Law has recently published the third and fourth online Questionnaires on the "private international law issues surrounding the status of children, including issues arising from international surrogacy arrangements". These Questionnaires are addressed to Health Professionals (No 3) and Surrogacy Agencies (No 4).
The Permanent Bureau is seeking responses to these Questionnaires from:
Health Professionals with experience in the field of cross-border assisted reproductive technology (sometimes referred to as "cross-border reproductive care"), including international surrogacy arrangements. Such professionals may work, for example, in fertility clinics or other health institutions providing services relating to assisted reproductive technology; and

Surrogacy Agencies (i.e., any persons or bodies) which provide intermediary services in relation to international surrogacy arrangements.
The deadline for responses to Questionnaire No 3 has been extended to 30 October 2013 and the deadline for responses to Questionnaire No 4 is 8 November 2013.
These Questionnaires provide an important opportunity for those with relevant experience in this field to have their voice heard and to inform future work at the international level. The responses to these Questionnaires will inform the writing of a Report requested by Members of the Hague Conference on the topic of Parentage / Surrogacy. This Report will, in turn, facilitate Members' consideration of whether the development of a new international treaty (i.e., a new Hague Convention) might be desirable and feasible.
A webpage which provides further information concerning this project is available on this website under "Specialised sections", then "The Parentage / Surrogacy Project".
Word document versions of Questionnaires Nos 3 and 4 are available to download on this webpage. Responses in Word format may be e-mailed to secretariat@hcch.net, for the attention of Laura Martinez-Mora (Principal Legal Officer) and Hannah Baker (Senior Legal Officer).
The publication of Questionnaires Nos 3 and 4 follows the earlier publication of Questionnaires Nos 1 and 2, addressed to Members and other non-Member interested States (No 1) and Legal Practitioners (No 2).

---