Farewell reception of Hague Conference Secretary General Hans van Loon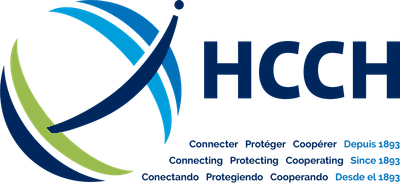 Hans van Loon hosts farewell reception at the Peace Palace in The Hague to mark his retirement as Secretary General of the Hague Conference on Private International Law and present his successor Christophe Bernasconi

After nearly 35 years of service at the Hague Conference on Private International Law and almost 17 years as Secretary General, Mr Hans van Loon will retire as Secretary General of the Organisation on 30 June 2013.

A formal reception will be held in his honour on Friday 14 June (6 – 8 PM) at the Peace Palace. Various public officials, select members of the corps diplomatique, and Mr Van Loon's colleagues, family and friends will attend the event.
Since joining the Organisation in 1978 and assuming the role of Secretary General in 1996, Mr Van Loon has presided over a period of remarkable growth experienced by the Organisation. He has been involved in the development of nine Hague Conventions as well as the revision of the Statute of the Hague Conference. In his time as Secretary General, he has seen the Organisation's membership grow from 44 to 74 Members, making the Hague Conference into a truly global organisation. The continued relevance of the Hague Conference in the 21st century is in large part due to his commitment to the field of private international law and his awareness of its role in a broader social context.

Mr Van Loon will be succeeded as Secretary General of the Hague Conference by the Organisation's current Deputy Secretary General, Dr Christophe Bernasconi, who will formally take office on 1 July. Mr Bernasconi, born in Basel (Switzerland) on 4 November 1964 and a Swiss citizen, joined the Hague Conference in 1997 as Secretary, was appointed First Secretary in 2000 and then became Deputy Secretary General in 2011. A brief biography of Mr Bernasconi is available here.



---