HCCH International Family Law Briefings, June 2011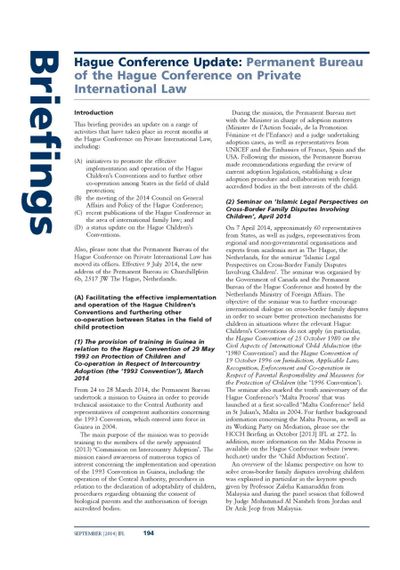 Recently published: the quarterly update, provided by the Permanent Bureau of the Hague Conference on Private International Law, regarding the work of the Hague Conference in the field of international family law.
Contents:
Introduction
Cross-Frontier Surrogacy Issues Added to Hague Conference Work Programme
The Inter-American Meeting of International Hague Network Judges and Central Authorities on International Child Abduction
Finnish-Russian Expert Conference on International Child and Family Law
The Hague Children's Conventions: status update
Download the full Briefing for June 2011 (extract from International Family Law, June 2011, pp. 149-150).
---