HCCH International Family Law Briefings, November 2010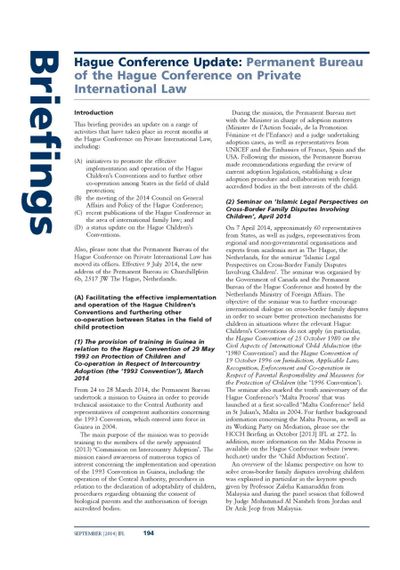 Recently published: the quarterly update, provided by the Permanent Bureau of the Hague Conference on Private International Law, regarding the work of the Hague Conference in the field of international family law.
Contents:
Introduction
Preparations for the Sixth Meeting of the Special Commission on the Practical Operation of the 1980 Hague Child Abduction Convention and the 1996 Hague Child Protection Convention
Statistical Study on the 1980 Hague Child Abduction Convention commenced
Meeting of International Judges in The Hague, 28 June 2010
The Hague Children's Conventions: status update
70 Members of the Hague Conference
Download the full Briefing for November 2010 (extract from International Family Law, November 2010, pp. 368-369).
---