HCCH International Family Law Briefings, September 2009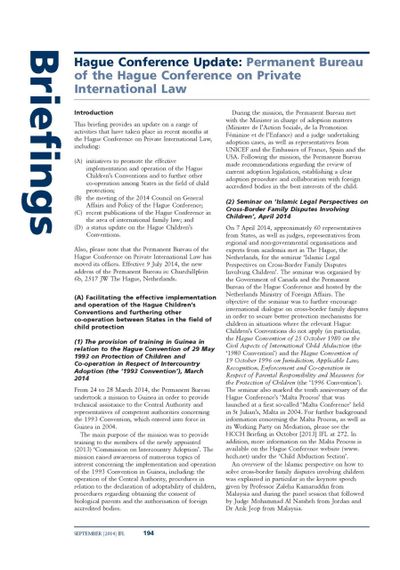 Recently published: the quarterly update, provided by the Permanent Bureau of the Hague Conference on Private International Law, regarding the work of the Hague Conference in the field of international family law.
Contents:
The Intercountry Adoption Technical Assistance Programme
Francophone Seminar on the Hague Intercountry Adoption Convention, The Hague (the Netherlands), 22-26 June 2009
Judicial Training Seminar for Ukrainian Judges on the Child Abduction Convention, in co-operation with UEPLAC
Future Special Commission Meetings
Download the full Briefing for September 2009 (extract from International Family Law, September 2009, pp. 199-200).
---