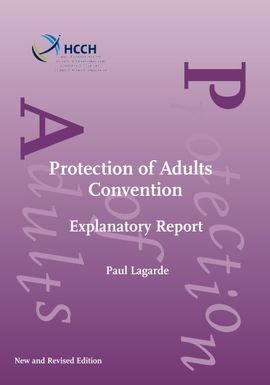 Author: P. Lagarde
Proceedings of the Special Commission of a diplomatic character (1999)
This publication is available in the following languages:
English
ISBN: n.a.
€20.00
French
ISBN: n.a.
€20.00
An electronic copy of this publication is available for download in:
English | French
German: inoffizielle Übersetzung, erstellt durch das Bundesministerium der Justiz und das Auswärtige Amt der Bundesrepublik Deutschland
Spanish: this translation is available thanks to support provided by the Ministry of Foreign Affairs of Spain
Translations in other official languages of the European Union are available thanks to the support of the European Commission Directorate-General for Justice and Consumers:
Bulgarian | Croatian | Czech | Danish | Dutch | Estonian | Finnish | Greek
Hungarian | Italian | Latvian | Lithuanian | Maltese | Polish | Portuguese
Romanian | Slovak | Slovene | Swedish
The Catalogue of HCCH publications and order form are available here.
Conventions (incl. Protocols and Principles)