Save the Date: CODIFI Edition 2023 - CBDCs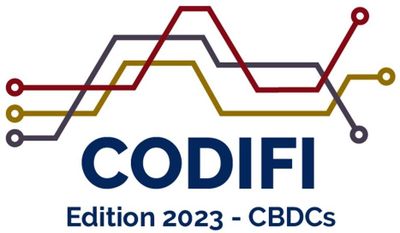 The Permanent Bureau is pleased to announce that an online colloquium on selected topics related to the CBDCs Project will be held online on 5 October 2023, following the mandate of the Council on General Affairs and Policy at its 2023 meeting (C&D No 17).
The CBDCs Project was established by CGAP in March 2023 with the mandate to study the private international law implications of central bank digital currencies (CBDCs).
The colloquium, titled "CODIFI Edition 2023 - CBDCs", will feature a series of pre-recorded video discussions concerning topics in the CBDCs Project's Scope Paper, led by subject-matter experts of the project and other specialists of academia, government and industry.
The pre-recorded video discussions will be released via YouTube on 5 October at 9:30 a.m. (CEST). A live discussion session will take place on the same day to summarise the proceedings and provide conclusions. The live discussion session will be streamed via LinkedIn at 12:30 p.m. (CEST).
To register for updates on the colloquium, please indicate your interest here.
---