HCCH|Approach: Publication now available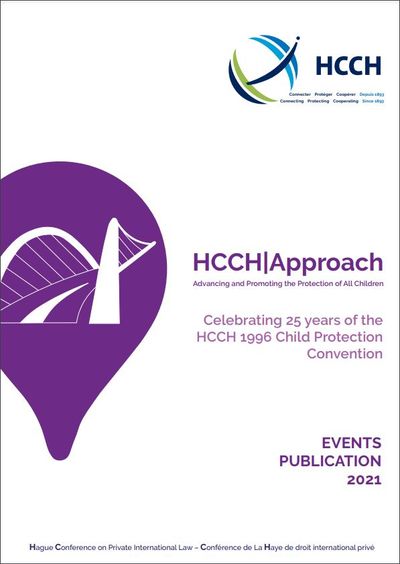 The Permanent Bureau is pleased to announce the launch of the post-event publication of HCCH|Approach, now available for download!
HCCH|Approach, "Advancing and Promoting the Protection of All Children", celebrated the 25th anniversary of the HCCH 1996 Child Protection Convention. Drawing from the diverse perspectives and expertise of family law practitioners around the globe, HCCH|Approach speakers took stock of the instrument's successes, examined the instrument in new and interesting ways and charted out possibilities for its future.
HCCH|Approach was organised as a series of online activities taking place throughout the fall of 2021, including complementary initiatives such as the Essay Competition and the Media and Design Competition. Several online events were organised by the Permanent Bureau, hosted by its headquarters in The Hague, its Regional Office for Asia and the Pacific (ROAP), and its Regional Office for Latin America and the Caribbean (ROLAC). This publication, compiled to supplement the content available on the HCCH webpage dedicated to HCCH|Approach, provides speaker biographies, transcripts of videos, and the works of the competition winners.
HCCH|Approach was made possible with the generous support of the Federal Ministry of Justice and Consumer Protection of Germany and the International Academy of Family Lawyers.
---