Meeting of the International Hague Network of Judges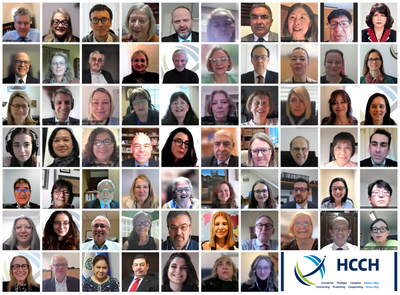 From 11 to 20 January 2022, the International Hague Network of Judges (IHNJ) met via videoconference. The meetings were attended by 60 participants representing 35 States, as well as by members of the Permanent Bureau of the HCCH.
During the meetings, participants provided updates on key developments within their respective jurisdictions; considered the possibility of expanding the scope of the Network to include other HCCH Conventions within the area of international family law, in particular the 2000 Protection of Adults Convention; and discussed the format and content of future meetings, with the next in-person meeting tentatively set to be held in Singapore in 2023.
Established in 1998, the IHNJ facilitates international cooperation and communication between judges on the cross-border protection of children.
More information is available on the HCCH website.
---