Nicaragua becomes 86th Member of the HCCH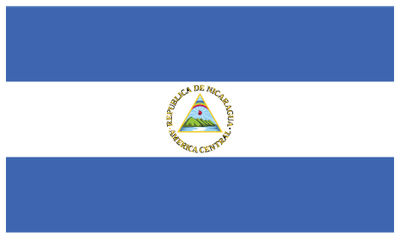 Today, 21 October 2020, the Republic of Nicaragua deposited its instrument of acceptance of the Statute, thus becoming the 86th Member of the HCCH.
Due to restrictions currently imposed as a result of the pandemic, the deposit of the instrument could unfortunately not take place in person. While there was therefore no opportunity to celebrate the Membership with the usual ceremony at the Ministry of Foreign Affairs of the Netherlands, HCCH Secretary General Dr Christophe Bernasconi extended a call to H.E. Dr Carlos Argüello Gomez, Ambassador, to welcome Nicaragua as the newest Member of the HCCH. The Secretary General also congratulated the Ambassador and the authorities in Managua for an exceptionally swift completion of the Membership process, which began with the formal request for Membership presented in March of this year during the Council on General Affairs and Policy (CGAP), and was followed by the six-month voting period that ended on 4 September 2020.
Nicaragua has been an HCCH Connected State since 2000 and is currently a Contracting Party to six HCCH Conventions. Its Membership is another important step toward universality and inclusiveness, which are central to the strategic development of the Organisation. The Permanent Bureau is looking forward to assisting the authorities of Nicaragua in further strengthening global cross-border legal cooperation through the work of the HCCH.
---