Explanatory Report on the HCCH Judgments Convention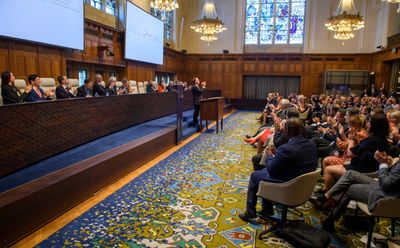 Today, 22 September 2020, marks the approval of the Explanatory Report (ER) on the HCCH Convention of 2 July 2019 on the Recognition and Enforcement of Foreign Judgments in Civil or Commercial Matters (HCCH Judgments Convention), prepared by the co-Rapporteurs, Professor Francisco Garcimartín and Professor Geneviève Saumier, with the assistance of the Permanent Bureau of the HCCH. The approval comes at the end of a two-month silent approval procedure initiated on 22 July 2020 and during which no Member of the HCCH raised an objection.
The ER, prepared in both English and French, reflects the discussions and consensus-based negotiations leading to the adoption of the Convention, and, although non-binding in nature, will serve as an important and authoritative resource in the implementation, operation and interpretation of the HCCH Judgments Convention.
The process for finalisation and approval of the ER by the Members of the HCCH was adopted by the Twenty-Second Session of the HCCH and noted by the Council on General Affairs and Policy (CGAP) at its March 2020 meeting.
The swift and smooth approval of the ER is a reflection of the excellent work carried out by the co-Rapporteurs and of the continuing, constructive engagement by Members, with the effective assistance from the PB, during the entire drafting process. It further signals the importance given by Members to this new, significant international instrument in the field of cross-border dispute resolution: by facilitating recognition and enforcement of foreign judgments, the Convention will promote effective access to justice for all and facilitate rule-based multilateral trade and investment, and mobility.
The Explanatory Report will be published shortly. In the meantime, a final version in "pre-publication" mode is available here.
---