Save the date: 11th International Forum on the e-APP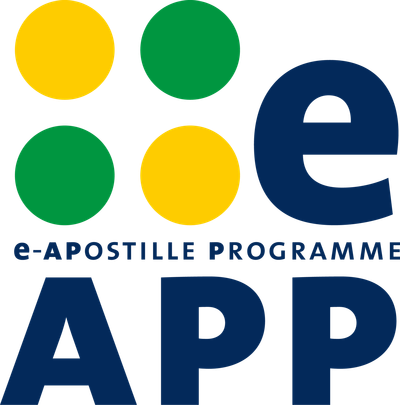 The Permanent Bureau is pleased to announce that the 11th International Forum on the e-APP (electronic Apostille Programme) will take place in Fortaleza (Brazil), from Wednesday 16 to Friday 18 October 2019. For over a decade, the e-APP has contributed to the facilitation of the effective and secure operation of the HCCH Convention on Abolishing the Requirement of Legalisation for Foreign Public Documents (Apostille Convention).
This Forum, which is the second to be held in Latin America, will be jointly organised by the HCCH, the Ministry of Foreign Affairs of Brazil, the Brazilian National Council of Justice (CNJ) and the Association of Notaries and Registrars of Brazil (ANOREG). As with previous editions, the Fortaleza Forum will provide an international venue for the exchange of best practices and information on the latest developments of the e-APP worldwide. The Forum also represents an invaluable opportunity for Contracting Parties to learn from the experience of the growing number of e-APP jurisdictions. In particular, the Forum will also provide an opportunity for Brazil, as host State, to officially launch its e-APP platform, one which it intends to make available to interested Contracting Parties.
The Forum will be held at the Hotel Gran Marquise, Fortaleza, Ceará. The working languages of the Forum will be English, Portuguese and Spanish.
Although the Forum will be open to any interested expert and participation will be free of charge, advance registration will be required. Further information on the registration process will be made available in due course on the HCCH website. The number of participants will be limited, and registrations will be handled on a first come, first served basis. Interested experts are invited to consult the Apostille Section regularly for updated information about the Forum (including the agenda) as it becomes available. Please note that all participants will have to make their own travel and hotel arrangements and cover all related costs.
---