Adoption Convention – Guides to Good Practice Nos 1 and 2 now available in Korean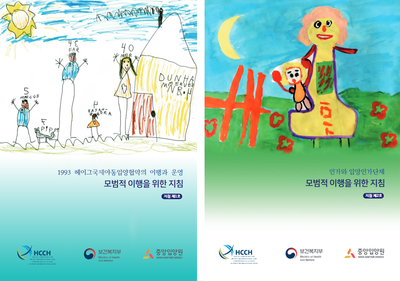 The Permanent Bureau is pleased to announce that Guide to Good Practice No 1, "The Implementation and Operation of the 1993 Intercountry Adoption Convention", and Guide to Good Practice No 2, "Accreditation and Adoption Accredited Bodies", are now available in Korean thanks to the generosity of Korea Adoption Services, an affiliated organisation of the Korean Ministry of Health and Welfare.

Both Guides are also available in English, French, German, Russian, Spanish and Ukrainian. In addition, the Guide to Good Practice No 1 is also available in Chinese and Vietnamese. All versions are available on the HCCH website < http://www.hcch.net > under the "Adoption Section".
---