Delegation of African Justices at the PB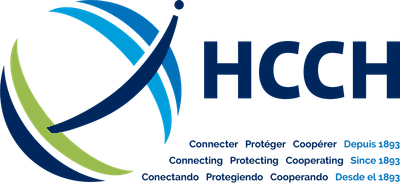 Today, 30 November 2017, in collaboration with the African Foundation of International Law (AFIL) and the Hague Project: Peace and Justice, the Permanent Bureau hosted a group of African Chief Justices and other senior judges to promote further engagement of African States with the HCCH. Justices from eight different African States were present at the meeting including Benin, Burkina Faso, Somalia, South Sudan, Togo, Tunisia, Uganda and Tanzania (Zanzibar). Also present were Members of the Executive Board of the AFIL, and Mrs Nora Stehouwer-van Iersel, former Ambassador for International Organisations for the Netherlands.
This meeting forms part of the pursuit of the universality principle as a central tenant of the HCCH's operational strategy, with the goal of strengthening memberships and engagement in all regions of the world. Conclusions of the 2015, 2016 and 2017 meetings of the Council on General Affairs and Policy of the HCCH have noted the need to expand the work of the Organisation universally, including throughout the African continent. Currently, seven African States are Members of the HCCH (Burkina Faso, Egypt, Mauritius, Morocco, South Africa, Tunisia and Zambia); 22 other African States are party to one or more Hague Conventions without being a Member of the HCCH. Thus, a total of 29 African States are currently "connected" to the HCCH.
It is hoped that the meeting was another important step in the wider promotion of the work of the HCCH in Africa. Participating justices welcomed the initiative and the opportunity for dialogue, including on the potential for future collaboration.
---