Meeting of the Working Group on illicit practices in adoption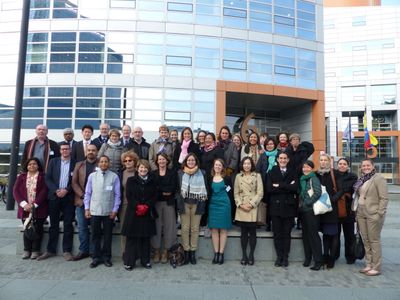 From 13 to 15 October 2016, the Working Group on preventing and addressing illicit practices in intercountry adoption met at the offices of the Permanent Bureau in The Hague. The meeting was attended by 36 experts and members of the Permanent Bureau. The experts represented 20 States, both from States of origin and receiving States, as well as three observing international organisations.
The mandate of the Working Group is to consider the development of more effective and practical forms of co-operation between States to prevent and address specific instances of abuse in intercountry adoption. After the discussions, the Working Group agreed to recommend to the Council on General Affairs and Policy of the Hague Conference that a representative sub-group be established, with a view to developing several tools that will assist States and others to prevent and address illicit practices.
The Conclusions & Recommendations of the Working Group are available here. They will be submitted for approval to the March 2017 meeting of the Council on General Affairs and Policy of the Conference.
---