2015 Hague Principles now available in Spanish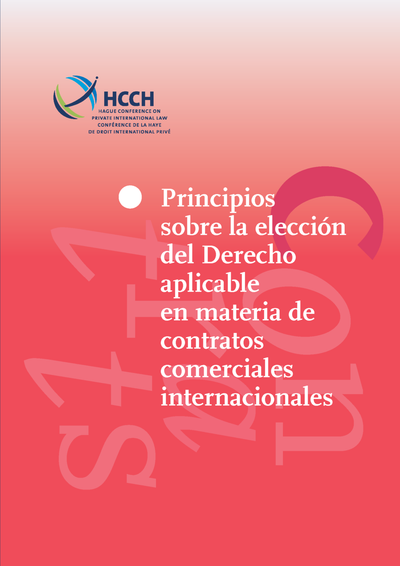 The 2015 Hague Principles, which consist of an Introduction, a Preamble, 12 Articles and a Commentary, are now available in Spanish thanks to the translation provided by the Ministry of Foreign Affairs of Spain as a voluntary in-kind contribution. The translation was revised by the Permanent Bureau.
The 2015 Hague Principles were prepared in English and French, which are the official languages of the Hague Conference, and are now fully translated into Spanish. The 12 Articles of the 2015 Hague Principles are also available in the other official languages of the United Nations (Arabic, Chinese and Russian), and have been kindly provided by the translation services of the UN. A Greek translation of the 12 Articles is also available, thanks to the generous support of Professor Ioannis Voulgaris.
Click here to download an electronic copy of the Spanish translation of the 2015 Hague Principles. More information about the 2015 Hague Principles is available in the specialised section on Choice of Law in Contracts on the Hague Conference website, at the following link: https://www.hcch.net/en/instruments/conventions/full-text/?cid=135
---