Chile joins the Hague Apostille Convention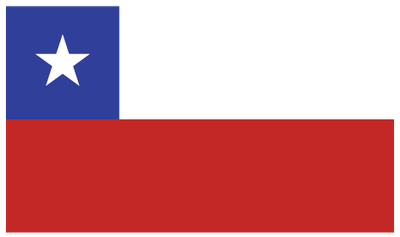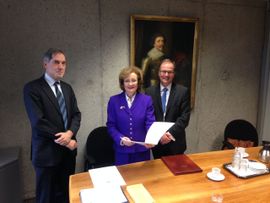 On 16 December 2015, Chile deposited its instrument of accession to the Hague Convention of 5 October 1961 Abolishing the Requirement of Legalisation for Foreign Public Documents (the "Apostille Convention"). Following the usual procedural steps, the Convention will enter into force for Chile on 30 August 2016, making it the 112th Contracting State to the Convention.
At the ceremony, which took place at the Ministry of Foreign Affairs of the Netherlands (i.e. the Depositary), H.E. Ms María Teresa Infante, Ambassador of Chile, and Third Secretary Mr Juan Enrique Loyer represented the Embassy of Chile. On behalf of the Depositary, Head of the Treaties Division Mr Joseph Damoiseaux and Legal Officer Mr Mark Groen also attended the ceremony. Secretary General Mr Christophe Bernasconi and Legal Officer Mr Brody Warren represented the Permanent Bureau of the Hague Conference on Private International Law (HCCH).
This accession by Chile follows a number of other accessions to the Apostille Convention in recent weeks, which only serve to further highlight the continued interest of States around the world in this, the most ratified/acceded to of all Hague Conventions.
The Government of Chile has also graciously permitted the Permanent Bureau to publish copies of its internal law implementing the Convention. The Regulation itself is available here and other associated amendments are also available here (both are in Spanish only).
Pursuant to Article 12 of the Apostille Convention the Depositary shall give notice to the Contracting States of the accession of Chile.

---