Singapore signs the 2005 Choice of Court Convention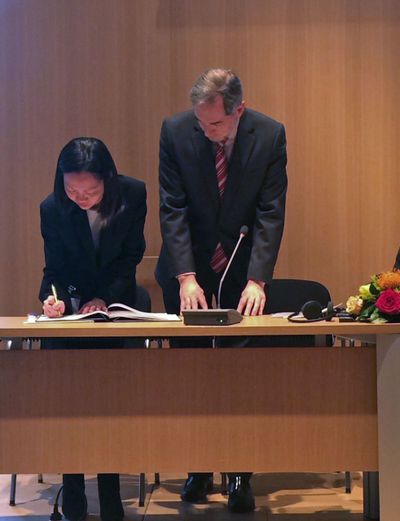 Today, Wednesday 25 March 2015, during the Council on General Affairs and Policy of the Hague Conference, Ms Thian Yee Sze, Director General of the Legal Group, Ministry of Law, Singapore, signed the Hague Convention of 30 June 2005 on Choice of Court Agreements on behalf of her Government.
It is anticipated that the entry into force of this Convention, which was concluded in The Hague on 30 June 2005, will coincide with the date of the 10th anniversary of its conclusion. Mexico was the first State to accede to the Convention on 26 September 2007. It is anticipated that the European Union will deposit its instrument of approval later this year and a number of other States will join the instrument soon after, consolidating this important Convention as a key instrument for the resolution of international commercial disputes worldwide.
Once in operation, the Choice of Court Convention will provide a sound legal framework for companies and individuals when resolving international commercial disputes arising out of contracts in which they have designated a forum to resolve their disputes.
For more information on the Convention and its status, please visit the "Choice of Court Section" of the Hague Conference website.
---