Official opening of the new offices of the Permanent Bureau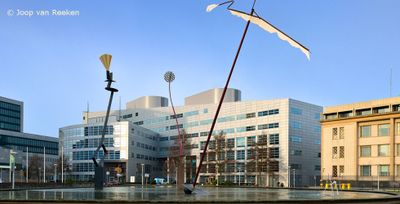 Today the new premises of the Permanent Bureau of the Hague Conference on Private International Law at Churchillplein 6b were officially opened by the Secretary General of the Ministry of Foreign Affairs of the Netherlands, Mrs Renée Jones Bos, the Secretary General of the Ministry of Security and Justice of the Netherlands, Mr Pieter Cloo, and Deputy Mayor of The Hague, Mrs Ingrid van Engelshoven.
During the opening ceremony, speakers noted the strong ties between the Netherlands and the Hague Conference, which is the oldest international organisation in The Hague. The Secretary General of the Hague Conference, Mr Christophe Bernasconi, thanked the Ministries and the Municipality for their longstanding support of the Organisation and stated that the new offices will provide a firm foundation for the continued development of the Hague Conference for many years to come.
The relocation of the Permanent Bureau was made possible thanks to the generous support of the Government of the Netherlands and the Municipality of The Hague.
Click the photos of the ceremony to download them or here to see the slide show:
---