The Hague Conference celebrates its 120th anniversary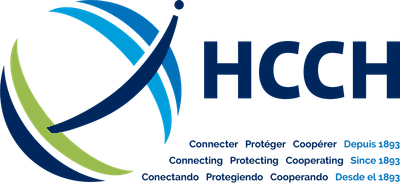 The Hague Conference on Private International Law - the oldest international institution in The Hague - celebrated its 120th Anniversary on Monday, 8 April 2013 with an event, The Hague Conference at 120: Today and the Future, held in in the Academy Building of the Peace Palace in The Hague.
Since its establishment in 1893, the Hague Conference has successfully undertaken efforts to build bridges between diverse legal systems and facilitate cross-border co-operation in civil and commercial matters. By developing and administering multilateral treaties, i.e., the Hague Conventions, the Hague Conference has become the leading global organisation focused on the use of private international law as a means to address cross-border relationships between individuals and companies. As the first international organisation in The Hague, its creation helped establish The Hague as the International City for Peace and Justice.

After brief welcoming remarks, keynote addresses were presented by two highly distinguished government officials, H.E. Susana Ruiz Cerutti, Former Minister of Foreign Affairs (Argentina), and H.E. Rimsky Yuen Kwok-keung, Secretary of Justice (Hong Kong SAR), who each came from one of the two host States to the Hague Conference's Regional Offices in Latin America and the Asia Pacific.

After the keynote speeches, a panel of experts discussed the future of the Hague Conference and the other international organisations with which it works. Entitled Reflections on the Hague Conference at 140—20 Years Forward, it was moderated by Peter Trooboff, Senior Counsel, Covington & Burling LLP, and former President of the American Society of International Law. The panel featured experts including Susan Bissell, Chief of Child Protection, UNICEF; José Angelo Estrella-Faria, Secretary General, UNIDROIT; Anne-Marie Leroy, Senior Vice President and General Counsel, World Bank Group; Benyam Mezmur, Chairman of the African Committee of Experts on the Rights and Welfare of the Child and Member of the UN Committee on the Rights of the Child; and Rufus Yerxa, Deputy Director-General, World Trade Organisation. Following the panel discussion, the Secretary General of the Hague Conference, Hans van Loon, was asked to reflect on the development of the Hague Conference, its role in the world, and its work during his time with the organisation, and in particular since he became its Secretary General in 1996, via an interview conducted by H.E. Fausto Pocar, former president and current judge of the International Criminal Tribunal for the Former Yugoslavia.
Immediately following the programme, the City of The Hague generously hosted a reception in the main foyer of the Peace Palace.
Three videos of this event have been made available at http://www.youtube.com/user/HagueConference.

---