Former Deputy Secretary General William Duncan recognised by Queen Elizabeth II for his work with the Hague Conference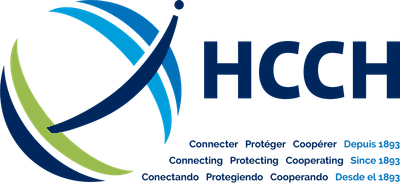 Professor William Duncan has been recognised by Her Majesty Queen Elizabeth II of the United Kingdom of Great Britain and Northern Ireland for his work on "the development of international law, particularly international child protection" in the context of his role as expert, delegate and Deputy Secretary General to the Hague Conference on Private International Law. After almost 14 years at the Hague Conference Permanent Bureau (Secretariat of the Organisation), Professor Duncan retired in June 2011.
According to the London Gazette of 29 December 2012, "The Queen has been graciously pleased to give orders" to have Professor Duncan appointed as an Ordinary Member of the Third Class, or Companion, to the Most Distinguished Order of Saint Michael and Saint George. The "Order of St Michael and St George" is awarded to those who render extraordinary or important non-military service in a foreign country. It can also be conferred for important or loyal service in relation to foreign and Commonwealth affairs.
Appointed to the Permanent Bureau in 1997 as a First Secretary, Professor Duncan became Deputy Secretary General in 2002. He made an invaluable contribution to the work of the Hague Conference, particularly in relation to the Hague Conventions, or multilateral treaties, addressing cross-border issues of child and family law. He initiated several new programmes to develop the broad range of services now provided by the Permanent Bureau to support Contracting States in the effective implementation and operation of these Conventions.
Among many other initiatives, he led the negotiations on behalf of the Permanent Bureau on the Hague Convention of 23 November 2007 on the International Recovery of Child Support and Other Forms of Family Maintenance, and its Protocol of 23 November 2007 on the Law Applicable to Maintenance Obligations. He was also responsible for the "Malta Process", a dialogue across the Mediterranean and beyond concerning cross-border family problems.
Before joining the Permanent Bureau, Professor Duncan was the lead Irish delegate to the Hague Conference between 1989 and 1997 and, as such, played a key role in the Drafting Committee for the Hague Convention of 29 May 1993 on Protection of Children and Co-operation in Respect of Intercountry Adoption and was Chair of the Drafting Committee for the Hague Convention of 19 October 1996 on Jurisdiction, Applicable Law, Recognition, Enforcement and Co-operation in Respect of Parental Responsibility and Measures for the Protection of Children.
---