Nicaragua joins the Apostille Convention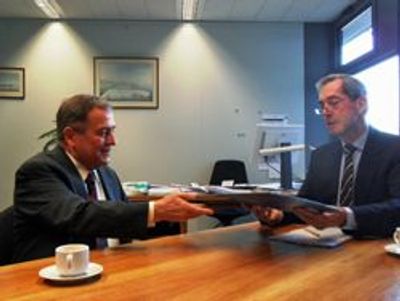 On Friday 7 September 2012, Nicaragua deposited its instrument of accession to the Hague Convention of 5 October 1961 Abolishing the Requirement of Legalisation for Foreign Public Documents and thus became the 104th Contracting State. The Convention will enter into force for Nicaragua on 14 May 2013.
At the ceremony, which took place at the Ministry of Foreign Affairs of the Netherlands, the Embassy of Nicaragua was represented by H.E. Ambassador Carlos J. Argüello Gómez. Deputy Secretary General Christophe Bernasconi and Senior Legal Officer Mayela Celis represented the Permanent Bureau of the Hague Conference.
---