Secretary General of Hague Conference on private international law to receive US Congress award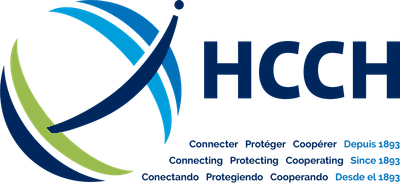 PRESS RELEASE
The Secretary General of The Hague Conference on private international law, Mr Hans van Loon, will receive the national "Angel in Adoption 2001" award from the US Congressional Coalition on Adoption, on 11 September 2001 in Washington D.C, during the annual "Angels in Adoption" banquet.
Through this event, Members of the US Congress recognise outstanding contributions in adoption. In addition to "Regional angels", who have helped children in need of families through adoption in their own states, "National angels" are selected to recognise individuals who have had an impact on adoption on a national or global scale.
Mr van Loon is the first non-US citizen to receive this distinction. He will receive it for his work on the Hague Convention on intercountry adoption, which was approved last year by US Congress.
The Hague Convention on the Protection of Children and Co-operation in Respect of Intercountry Adoption was adopted at the Peace Palace at The Hague on 29 May 1993 and now links 41 States. According to the US Congressional Coalition, this "monumental agreement" is already "profoundly improving the lives of many children and families". The 1993 Hague Intercountry Adoption Convention is one of the 34 multinational treaties (Conventions) negotiated by the Hague Conference since the Second World War.
---