Secretary General of Hague Conference on private international law to receive Doctorate honoris causa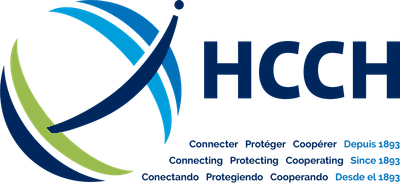 PRESS RELEASE
The Secretary General of The Hague Conference on private international law, Mr Hans van Loon, will receive a Doctorate Honoris Causa from the University of Osnabruck during a ceremony to be held on Friday 2 November 2001.
The Council of the Faculty of Law of the University decided, on 29 January 2001, to recognise Mr van Loon's contribution to the development of private international law in general and to the protection of children in particular.
The Faculty of Law of the University of Osnabruck, directed by Professor Dr Christian von Bar, has a long-standing association with the Permanent Bureau of the Hague Conference. Jointly, they organised three major colloquia in Osnabruck on "The Outlook for Private International Law after the end of the Cleavage in Europe" (1992); "Towards a Convention on the Private International Law of Environmental Damage" (1994) and "Islamic Law and its Reception byt the Courts in the West" (1998); each of which resulted in a book edited by Professor von Bar.
Mr van Loon has been Secretary General of the Hague Conference on private international law since 1996. He has been working with the Organisation for more than 20 years, and contributed to the negotiations of numerous multilateral Hague Treaties. He was the member of the Secretariat responsible for the negotiations of the 1993 Hague Convention on intercountry adoption, which now links 42 States.
---